National Student Volunteer Week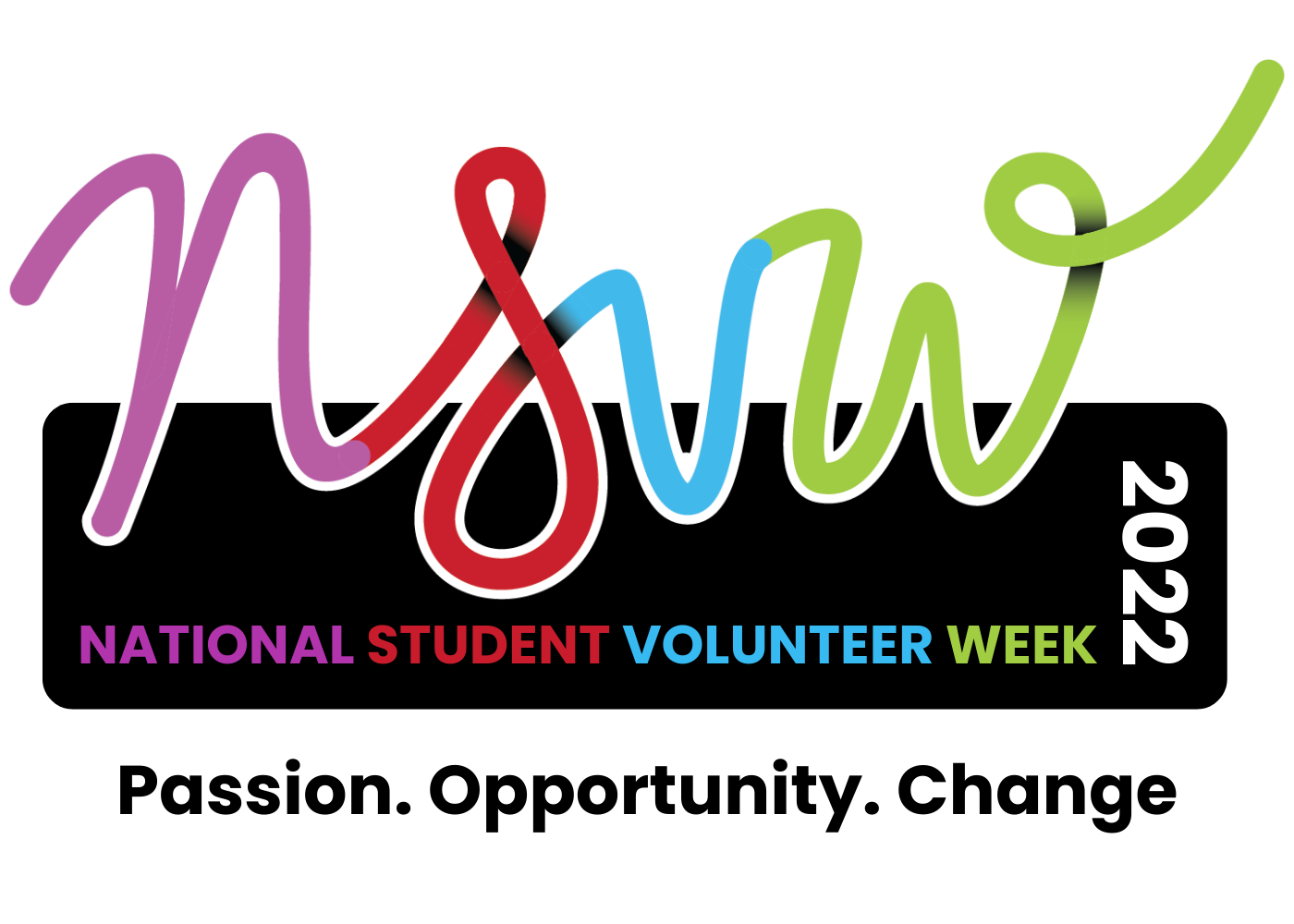 National Student Volunteer Week 2022 (Monday 8 - Sunday 14 August 2022) (#NSVW2022) acknowledges and celebrates student volunteers, and promotes volunteering to students and young people across Western Australia.
This year's theme is Passion. Opportunity. Change. which explores how students can realise their dreams and effect change across the world...and it all starts with the act of giving their time to a cause they believe in.
National Student Volunteer Week gives students the opportunity to lead others in connecting to their community by offering support and kindness. Students are provided with the chance to explore the personal and professional benefits of volunteering, which include valuable work experience, enhanced feelings of self-worth, refinement of values, increased understanding of people, local and global issues, and reduced social isolation. NSVW also recognises the significant skills, ideas, enthusiasm, creativity, and time that young people contribute through volunteering.
DOWNLOADS - TOOLKIT AND GRAPHICS
Tag @VolunteeringWA and use the #NSVW2022 to share your social media promotion with us.
Follow along online: Facebook | Twitter | Instagram | LinkedIn | TikTok
REGISTER - Virtual NSVW Roundtable: The Future of Student Volunteering
This year's #NSVW2022 virtual event will be hosted by Volunteering Queensland, and will give all volunteer involving organisations the opportunity to learn how to engage with young volunteers, and discuss what the future of student volunteering looks like.
Panel Discussion: The Future of Student Volunteering
Tuesday 9 August, 2022
Virtual event, 3:00pm - 4:00pm WST
Register - virtual panel discussion
Nominate your young volunteer for the 2023 WA Volunteer of the Year Awards
Nominations open in January each year, with the recipients announced at the Gala Dinner held in May. Further details including timings and nomination forms will be uploaded to the Awards website later in 2022.

Follow Volunteering WA on social media or sign up to the monthly newsletter to be notified when details are announced.