Volunteering Community Reference Group: Hon Stephen Dawson MLC, Minister for Volunteering; Vikki Barlow; Meredith Blais; Vicki Pollard; Tina WIlliams; Dan Minchin; Maija Hildebrand; Sue Fielding; Dr Megan Paull; and Esme Bowen.
(Absent: Craig Spencer; Gemma Rapson; and Elizabeth Acason).
Volunteering Community Reference Group
The Volunteering Community Reference Group is established under the direction of the Minister for Volunteering. The purpose of the Volunteering Community Reference Group is to provide a direct voice on volunteering issues from the sector to government.
The Volunteering Community Reference Group will provide the Hon Minister with non-binding advice and information on trends and issues impacting the sector and feedback on the implementation of the State Volunteering Strategy.
---
Communiques
---
Below are members of the Volunteering Community Reference Group:
Minister for Volunteering
Hon Stephen Noel Dawson MLC
Minister for Emergency Services; Innovation and ICT; Medical Research; Volunteering
Stephen was born in Dublin and first came to Australia in 1986 on a family holiday. In 1989 he and his family migrated to Australia to escape the struggling economy in Ireland.
Stephen studied to be a French and Drama teacher at Edith Cowan University and in 1995 he joined the Labor party at the University orientation day.

Stephen was elected to represent the Mining & Pastoral Region at the 2013 state election. He served as Shadow Parliamentary Secretary for the Kimberley, Pilbara, Gascoyne and Goldfields-Esperance regions before being promoted to the position of Shadow Minister for Mental Health; Disability Services and Child Protection in September 2013.

Stephen has been a Chief of Staff to a number of Government Ministers in Western Australia and Victoria and immediately prior to his election to Parliament he worked as the WA State Manager for Essential Media Communications.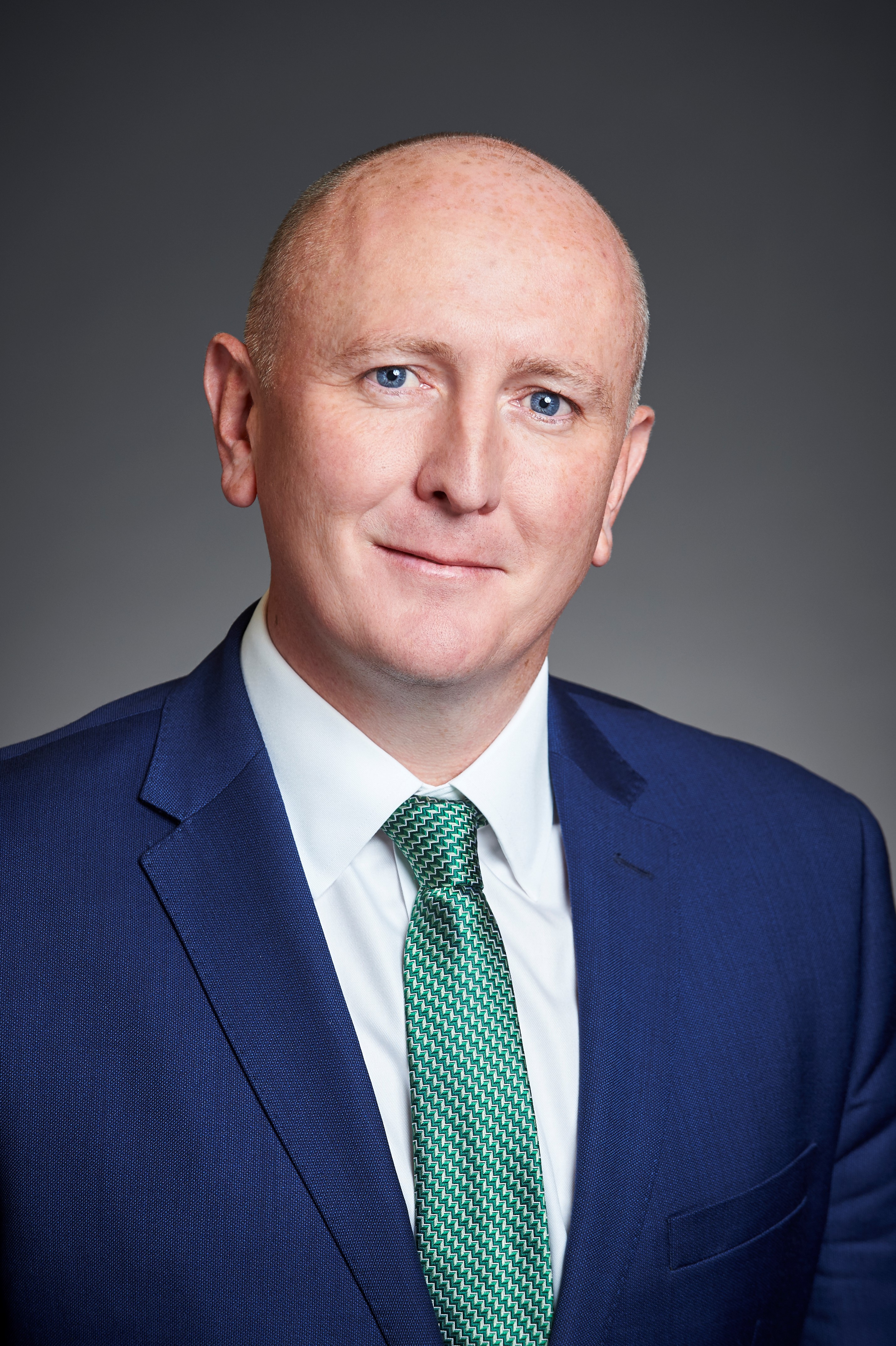 Chair
Craig Spencer
Craig chairs the Volunteering Community Reference Group.
Craig has had a long term commitment to community service, currently holding several board and community representative roles and as an emergency services volunteer for over 17 years in both NSW and WA.
Craig believes the economic, social and cultural value of volunteering is very significant and that volunteering is an important part of the strong social fabric of our society, particularly in Western Australia where the vastness of our state often means that vital community services are delivered by volunteers.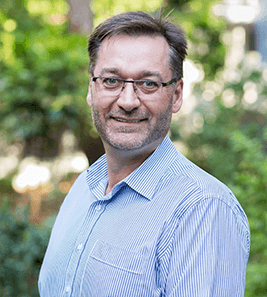 Convenor
Tina Williams
As the CEO of Volunteering WA, the state peak body for volunteering, Tina is committed to driving VWA's mission in leading, advancing and celebrating volunteering in WA. Tina's work focuses on developing and leading a strong, inclusive and dynamic volunteer sector in WA that enriches our communities and makes volunteering safe, accessible and meaningful for everyone.
Tina is the convenor of the Volunteering Community Reference Group, where she provides government with a direct voice from the sector on their shared needs, interests and priorities. She is a passionate advocate for volunteers, supporting WA's volunteering involving organisations and promoting the benefits of volunteering to grow the sector.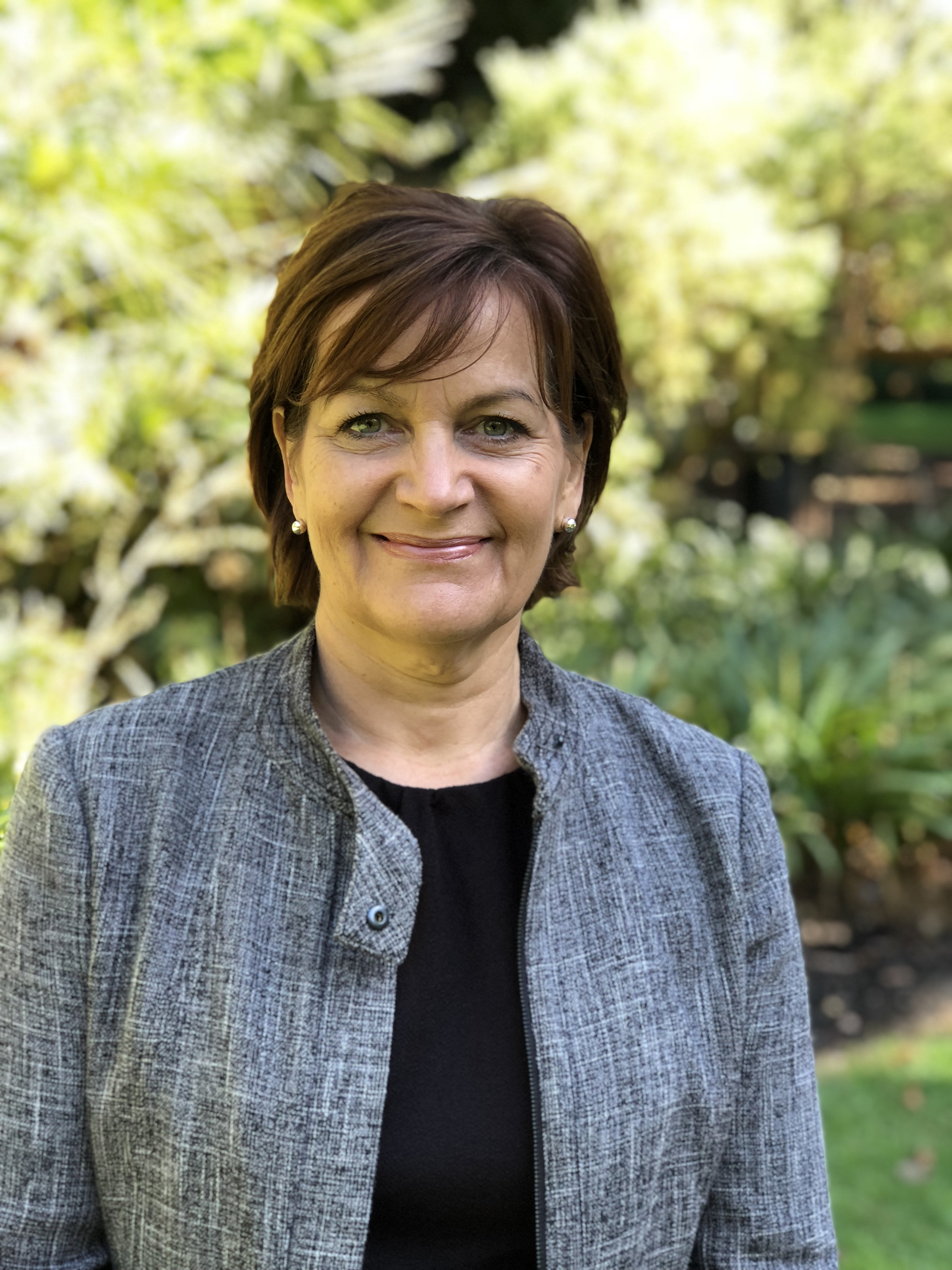 Volunteering WA – Peak Representative
Meredith Blais
As Volunteering WA's Senior Policy Advisor, Meredith works with all levels of government, the volunteering sector and the community to develop policy that supports the growth and development of volunteering.
Meredith has experience, both locally and overseas, in strategy, policy and community engagement with qualifications in commerce and corporate governance.
Meredith is a long-term volunteer, currently working with Street Law Centre of WA, Share the Dignity and as a member of the City of Joondalup's Strategic Community Reference Group.
Her happiest times are working with people and communities who care for each other and are committed to making this world a kinder, more inclusive and healthier place.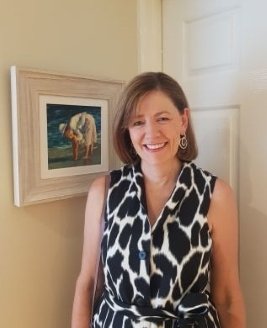 Volunteer Representatives
Esme Bowen
Esme has been involved in the family surf retail business for 30 years and has a background in nursing and disability services, working as a community volunteer and road safety advocate for many years.
Esme's volunteering has included leadership roles with Wheelchair Sports WA, Wheelchair Sports Australia, Disability Sports Australia and the Australian Automobile Association. She recently retired from the RAC Council after serving 15 years including as President, Honorary Life Member, RAC Councillor and Chair of the RAC Sponsorship Committee. Esme is also Chair of the WA Ministers Carers Advisory Council and a Board member of the Paraplegic Benefit Fund and Children's Hospital Alumni of WA. She is the President of the PMH Ex Trainees Association and sits on the RFDS Consumer and Carers Advisory group .
Esme believes it is a privilege to be a community representative on the Minister's Volunteering Community Reference Group and explore the priorities, strengths and challenges of volunteering across WA and its diverse and vibrant communities.
Esme shares the vision of a stronger, more connected and resilient Australian community through volunteering and serves on the board of Volunteering Australia .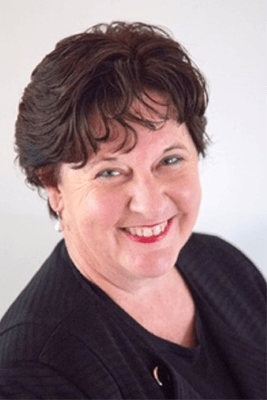 Not-for-profit Representatives
Maija Hildebrand
With over a decade of experience working in the non-profit sector, with multiple roles focusing on both operational and strategic levels of volunteering, Maija is well equipped to understand issues that impact both volunteer involving organisations and people wanting to volunteer.
In her current role at St Vincent de Paul Society WA, Maija works as the Service Development Manager, a role which leads strategy and innovation around emergency relief program delivery and member and volunteer development and engagement. In this role, Maija has the opportunity to work closely with a diverse range of volunteer groups, who deliver front line support services to most vulnerable families across Western Australia.

Maija is driven to make an impact through participation in the reference group, specifically to ensure that organisations and services such as those provided by Vinnies, will continue to engage volunteers, stay relevant and are equipped to deal with contemporary challenges such as increasing complexity of community needs and growing demands for volunteers.

Maija is passionate about advocating for diverse and inclusive volunteering practices that allow people to contribute to the community in meaningful and culturally appropriate ways. She believes that there is a volunteering opportunity for everyone, and every little bit counts. Maija is currently doing 'her bit' by volunteering for a small non-profit organisation called Access Hope, which supports orphaned children in rural Kenya.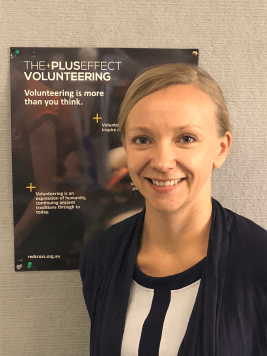 Dan Minchin
Dan is the CEO of Chorus, an organisation operating in the community aged and disability sector and committed to bringing a fresh approach to communiuty service.
Dan has been an active volunteer in a wide range of settings beginning with his days at university and continuing over 25 years with various roles in sporting clubs, health and art organisations and in the education sector. Currently he is a member of Minister Simone McGurk's Supporting Communities Forum, the Methodist Ladies College Council, a regular participant in the Hawaiian Ride for Youth and he volunteers with his own organisation.
Dan's volunteering and professional experience has given him a unique insight into the needs of the most vulnerable in our community and he believes the reference group can provide advice to the Minister that is both aspirational and practical, in turn leading to improved conditions for volunteering in Western Australia.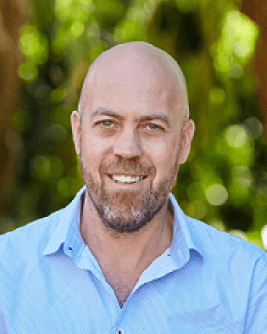 Corporate Representative
Gemma Rapson
As Woodside's Social Investment Manager, Gemma is responsible for Woodside's social contribution portfolio, including the Woodside Development Fund, a collaborative approach to creating early childhood development outcomes.
Gemma has held several Corporate Affairs roles at Woodside across operations and developments over the past decade. Before joining Woodside, Gemma worked in the hard rock mining and construction industries, specifically the remote Pilbara and Kimberly regions in Western Australia and the diverse community of East London for the London 2012 Olympic Games.
Gemma is the Chairperson of the Corporate Volunteer Council in WA and steering committee member of the London Benchmarking Group Australia New Zealand, recognised as the leading independent verification of corporate community investment.
She holds a Bachelor of Business with a Double Major in Marketing and Indonesian from the University of Notre Dame Australia.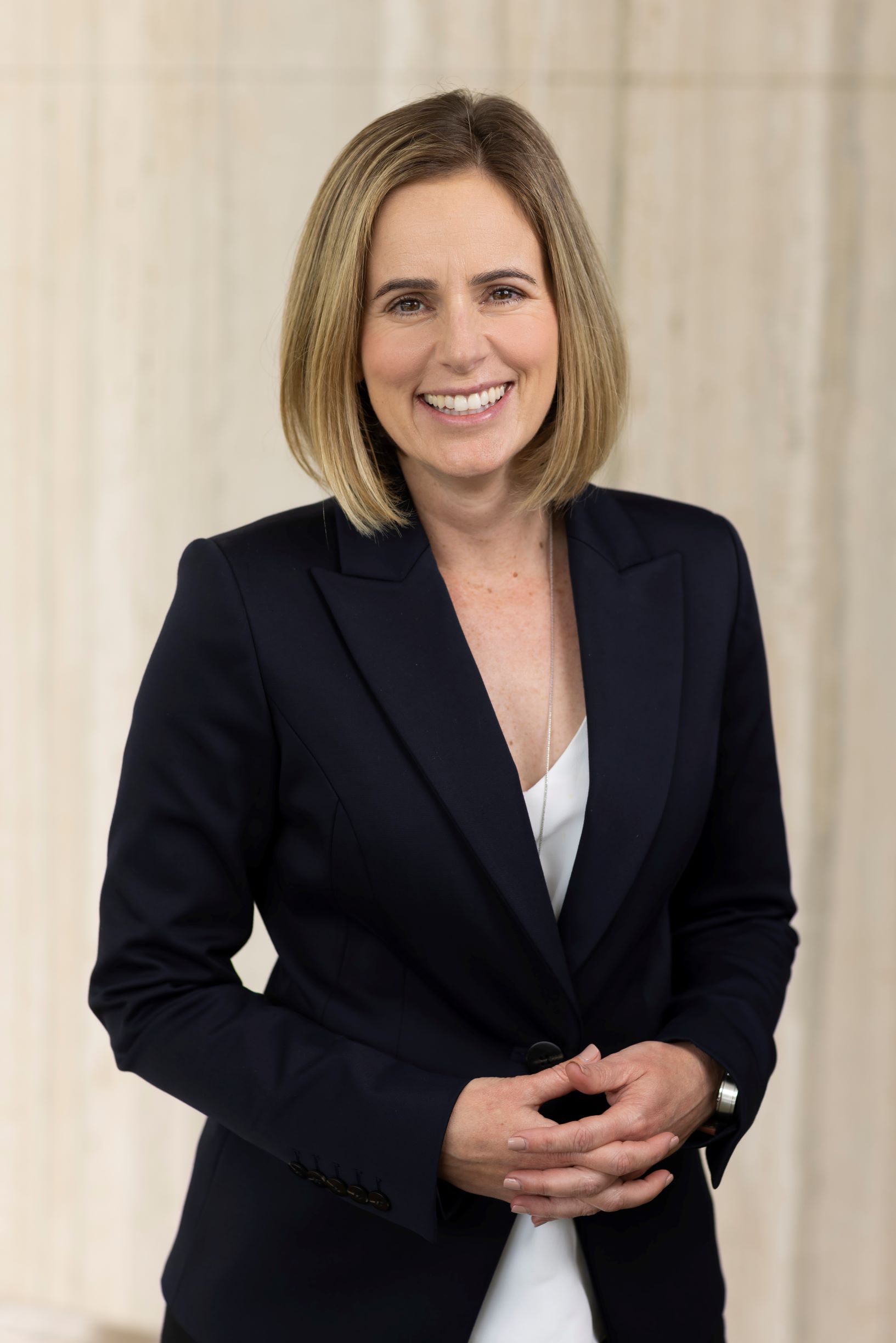 Research Representatives
Dr Megan Paull
Dr Megan Paull is a senior lecturer at Murdoch University where she teaches in Management, including a unit in Leading and Managing Nonprofit Organisations.
Megan has had a long affiliation with Volunteering WA, having first been involved when undertaking research on managing change in volunteer involving organisations in the 1990s. She has been a leader and driver of the Volunteering WA Research Committee since its inception in 2001.
Most recently Megan led a federal government funded project examining university student volunteering - Volunteering to Learn.
Having completed her research masters and her PhD researching difficult aspects of managing volunteers, Megan prides herself on ensuring that the work undertaken in her research is communicated back to the community and to those who contributed to the research.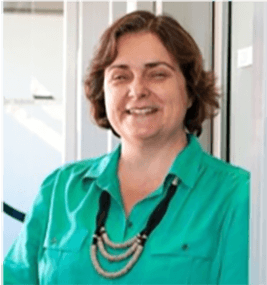 Department of Communities
Sue Fielding
Sue Fielding has extensive experience in Community Services in both government and non-government portfolio's. Sue is currently employed at the Department of Communities in the position of Director Community Development. In this role she provides management and leadership to the Community Development team in the Volunteering; Youth; Carers/Grandcarers; Changing Places; Service Design; Seniors and Aging; Age-friendly Communities Program; Elder Abuse and; Veterans Issues portfolios. Sue has tertiary qualifications in community services management, project management, training and assessment, education and social science.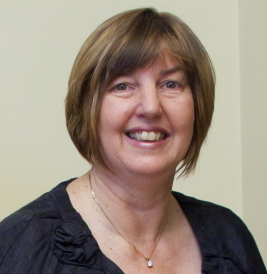 Local Government Representatives
Vikki Barlow
Vikki is the Senior Policy Advisor Community at the West Australian Local Government Association (WALGA) where she provides advice to the WALGA State Council on a range of social policy issues relevant to the Local Government sector. Vikki has an extensive background in Local Government in WA and Queensland working across several community development portfolios, all of which strongly intersect with volunteering. Vikki is a strong advocate for Local Government and is enthusiastic about representing the sector's needs and interests as part of the Volunteering Community Reference Group.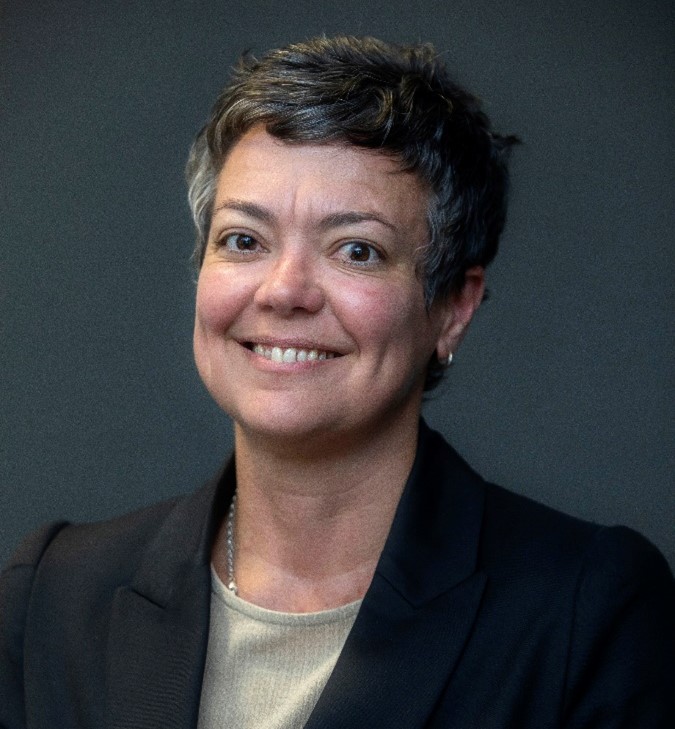 Volunteer Resource Representatives
Elizabeth Acason
Elizabeth is the Manager of the Swan Volunteer Resource Centre, where she coordinates a team of volunteer and paid staff to deliver support, information, referral and resources to the community and Volunteer Involving Organisations. With the Centre's current membership of 220 groups, ranging from large not for profits and NGO's to smaller volunteer led community groups, Elizabeth has a breadth of understanding of the successes and the challenges facing a wide cross section of the West Australian NFP sector. As a Centre that connects individuals through face to face consultation with volunteer opportunities in the community, Elizabeth is uniquely placed to understand the motivations and requirements of volunteers and how these issues should drive volunteer program development and innovation.
Elizabeth has volunteered and worked in the NFP sector in Perth for 29 years and is currently a member of the Volunteer Resource Centre Network Steering Committee.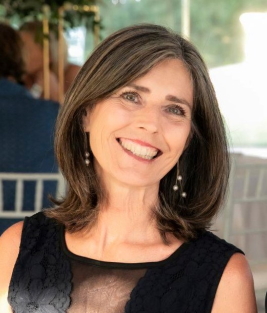 Vicki Pollard
Vicki is the Manager of the Peel Volunteer Resource Centre (PVRC) and Rockingham Volunteer Centre (RVC), where she manages a team of volunteer and paid staff to deliver support, information, referral, and resources to the community and Volunteer Involving Organisations.

Vicki has a wide range of understanding of the successes and the challenges facing a wide cross section of the West Australian NFP sector, having held many executive roles in local NFP's board of management including; Greenfields Family & Community Centre, Allambee (Sexual Assault & Domestic Violence), WestAus Crisis & Welfare and Lightweight Motorcycle Club to name a few. Vicki is well placed to understand the motivations, challenges and requirements of volunteers and volunteer managers and how these issues should drive volunteer program development and innovation.

Vicki has extensive years of experience in the Volunteer sector, with over 25 years as a volunteer and worked in the NFP sector in the Peel region for 15 years and is currently a member of the Volunteer Resource Centre Network Steering Committee and a founding member of the Volunteer Leadership Network.