Main Content
Volunteer Support Services
Volunteering WA manages six external Volunteer Hubs which make up the Volunteer Support Services Team. Guild Volunteering at UWA is in addition to this and is reported on here. The Hubs support volunteers and Volunteer Involving Organisations by providing volunteer matching services, best practice advice in volunteering and individualised support to volunteers and volunteer managers.
Five regional and metro Hubs operate with federal funding provided by the Department of Social Services, in partnership with local organisations. The Joondalup Volunteer Resource Centre is run in partnership with the City of Joondalup and this year Broome Circle commenced operating the Kimberley Hub on behalf of Volunteering WA. Our Volunteer Support Services team brings great value to the communities they serve with a special emphasis on assisting those experiencing disadvantage.
Thank you to the Department of Social Services, City of Joondalup, Broome Circle and our many supporters for contributing to the success of the Volunteer Support Services and to the value for local communities. Even during the global pandemic, the Hubs continued to operate remotely providing phone, email and online services.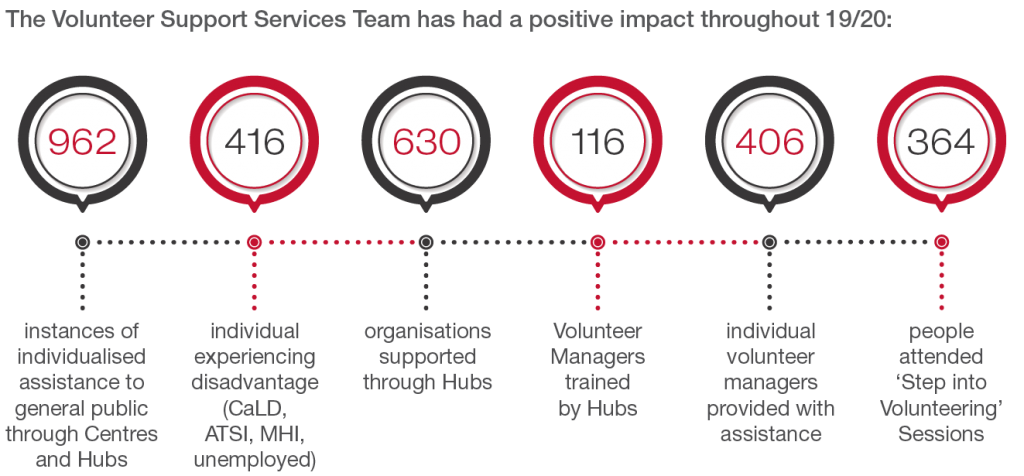 Volunteer Resource Centre Network in WA
There are 29 Volunteer Resource Centres in WA that work together in serving the community and providing local expertise. Six of the sites, show in red, are managed by Volunteering WA.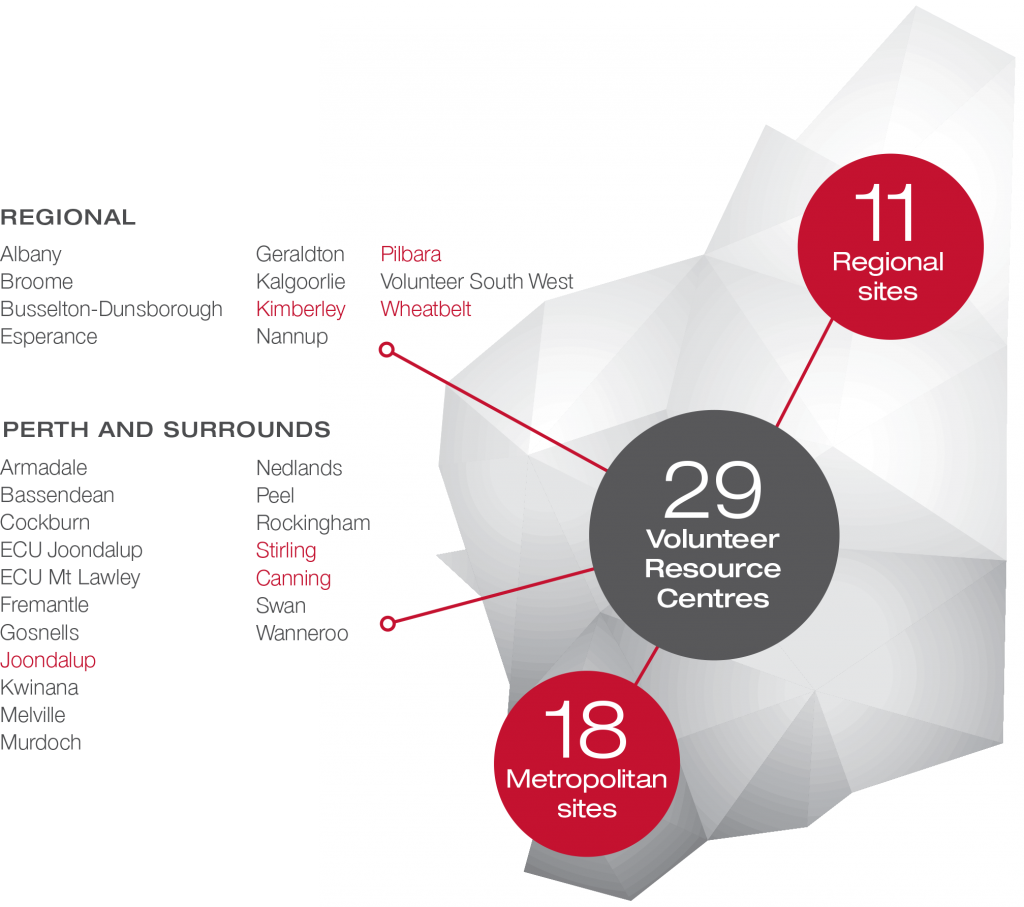 Find your closest Volunteer Hub or Resource Centre here.