Main Content
Research & Innovation
Innovation is a key value in Volunteering WA's operations and strategy. Research is integral to achieving innovation. Volunteering WA actively supports research into volunteering related issues, to provide new knowledge and evidence to inform policy and practice in the sector.
Research Committee
Volunteering WA is fortunate to have the support of a dedicated Research Committee to advise and support the management team on issues related to research in the sector.
Meeting quarterly, the Committee shares information on current research, and promotes opportunities for collaboration and networking amongst researchers at all stages of their academic careers in WA.
There were a number of changes to the Committee this year. Dr Sally Paulin retired as Chair, Associate Professor Patrick Dunlop assumed the Chair, and we welcomed Kate Riddell, Principal Strategy Officer Community Development from the Department for Communities and Meredith Blais, VWA Senior Policy Advisor to the Committee. Read the Research Committee members profiles here.
A number of initiatives were thwarted by the disruption from COVID-19. However, the Committee spent much time reviewing guidelines for community organisations considering participating in research and developed a useful check list aimed at protecting their interests and managing their risks.
Research Digest
The Committee supports the publication of a Research Digest twice a year. The Digest is a collection of research reports, articles and papers relating to volunteering from Australia and around the world. It is a free resource for the Volunteering WA community and the WA researchers' network.
The October 2019 and May 2020 publications covered subjects as diverse as: charitable giving, volunteering trends, volunteering amongst recent immigrants, corporate volunteering, volunteers' experiences during COVID-19, inadvertent volunteer managers, youth volunteering, disability inclusive volunteering, HR and volunteer management, micro volunteers, emergency services volunteers and outcomes measurement.
Engaging the Sector
Before COVID restrictions applied, Volunteering WA hosted a number of research-related events, organised by members of the Research Committee.
Future of Volunteering Summit
On 7 November 2019, a Curtin University / Volunteering WA Future of Volunteering Summit was held at Volunteering WA. Organised and facilitated by Professor Kirsten Holmes and Professor Marylène Gagné, the session aimed to identify key challenges facing the volunteering sector and to develop possible pathways and collaborative approaches to address them.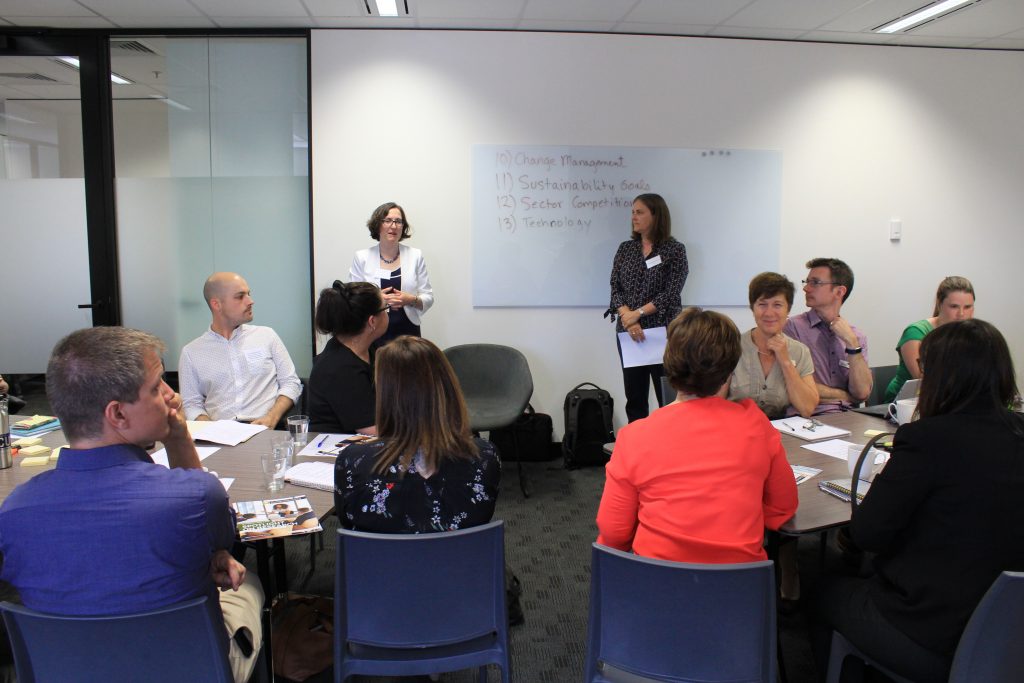 Dr Rob Macmillan Online Presentation
On 18 March 2020, Dr Rob Macmillan, Principal Research Fellow from the Centre for Regional and Economic and Social Research, at Sheffield Hallam University (UK) presented on his work the Changing Third Sector in England, 2010-2019 with a discussion on the similarities and differences between the English and the Western Australian experience.