Main Content
Corporate Volunteering
In welcoming the new partnership with BHP we have now extended coverage of our Corporate Volunteering program to Port Hedland/Newman. We have continued our strong partnerships with Woodside, Shell and Bankwest to ensure the community is able to benefit from a large pool of enthusiastic corporate volunteers.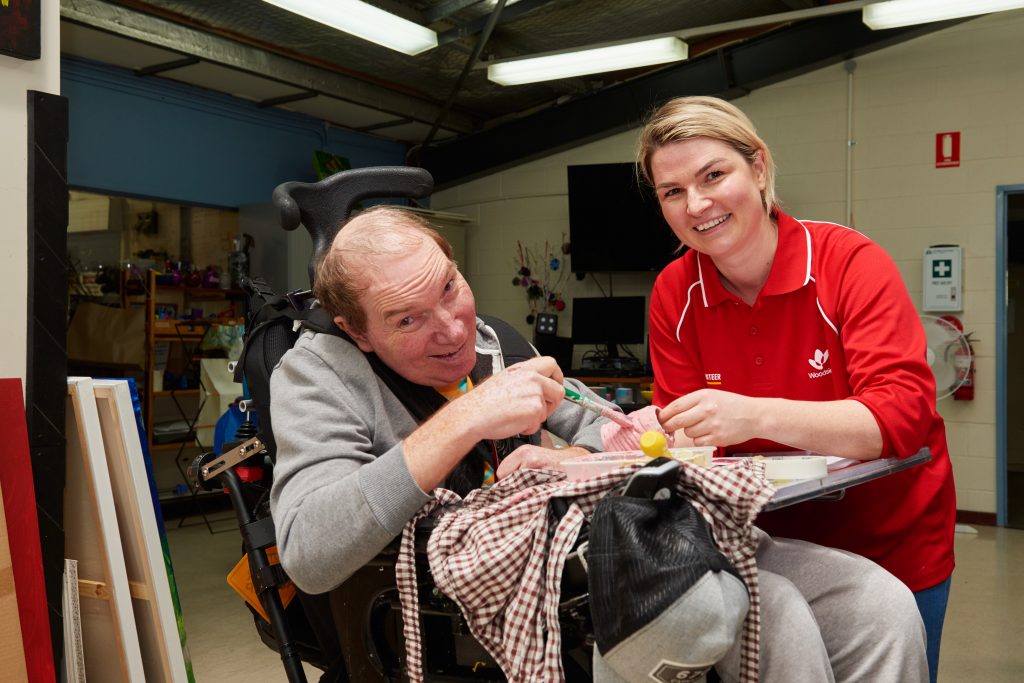 While there was a steady start to 2020, the COVID-19 pandemic had a significant impact on the Corporate Volunteering program. Fortunately during this time, skills-based volunteering felt minimal effects due to the generosity of individuals continuing their volunteering projects and their ability to shift seamlessly to virtual volunteering. The expertise and skills of corporate volunteers are of great benefit to the community, and have helped to ensure that organisations withstand the significant impact of the pandemic.
COVID-19 restrictions on non-essential gatherings and associated safety concerns meant that team-based volunteering was forced to pause for a few months. During this period, the corporate team shifted its focus to source Emergency Relief Volunteers for organisations impacted by COVID-19. We reached out to our corporate partners and were able to assist numerous organisations with individual corporate volunteers to help deliver essential services. The easing of restrictions in June by the Government meant that team-based volunteering could carefully be reinstated.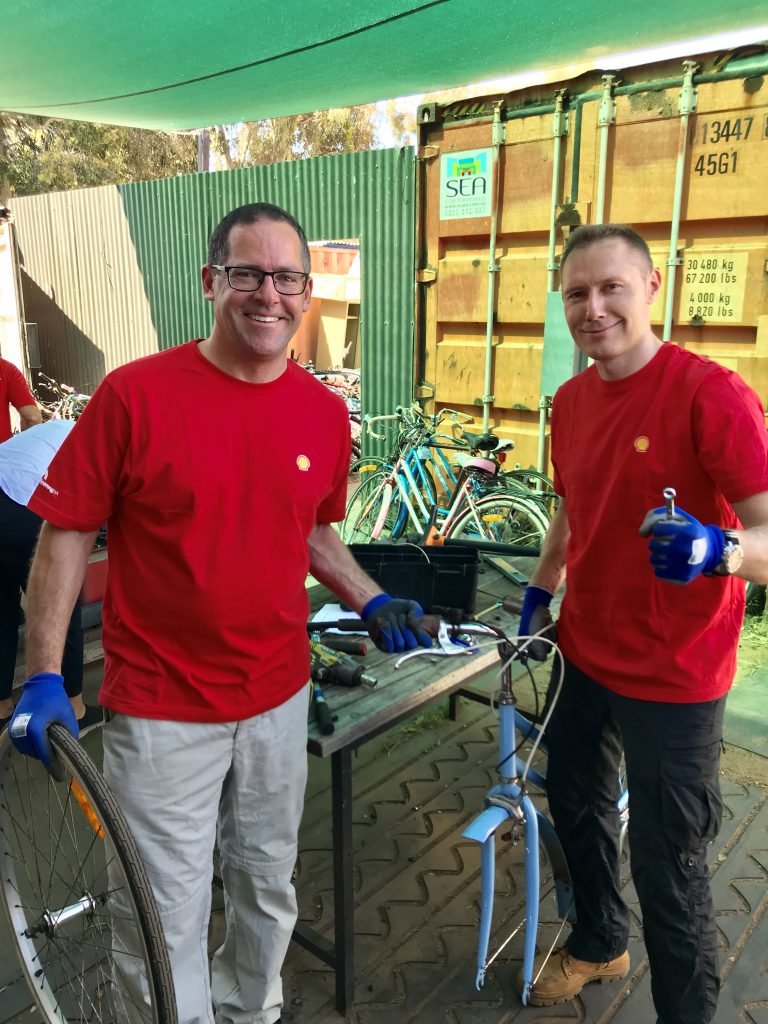 In the last twelve months, Volunteering WA worked with Woodside, BHP, Shell and Bankwest to connect:
1,476 employees: into team-based volunteer roles, which assisted 34 community organisations.
128 corporate teams: connected to projects, equating to 8,717 volunteer hours.
35+ skilled volunteers: corporate volunteers matched to skills-based volunteer roles – 297+ hours of high-impact assistance reported.
Corporate Volunteer Council
The Corporate Volunteer Council (CVC) is a coalition of businesses that recognise and promote the importance of workplace volunteering and how Corporate Responsibility Programs can benefit organisations. The CVC shares good practice in corporate volunteering and encourages more WA businesses to implement effective volunteering programs.
This year the CVC collaborated with Volunteering Australia and Corporate Citizenship to develop the Corporate Volunteering in Australia: A Snapshot. The paper showed that many companies have a corporate volunteering program in place and intend to grow participation. The Council was able to share their know-how on how they managed their own employee volunteering programs during the phase of COVID-19 tight restrictions, pausing team volunteering and focusing on virtual skills-based volunteering.
Corporate members during 2019-2020
Advanced Braking Technology
Alcoa
Bankwest
Beyond Bank
BHP
BP
CBRE
Deloitte
HBF Health
Minnovare
RAC WA
Rio Tinto
Shell Australia
Woodside
Volunteer feedback
96% of volunteers said they would do skills-based volunteering again.
89% that said they would recommend team-based volunteering to a colleague.
"I enjoyed being able to see how the group evolved, both from the work that we did together, and changes from their own efforts following our initial engagement." Woodside volunteer at Madjitil Moorna
"Jamie and his team were excellent. [It was] good to see the results [fixing] 30+ bikes for girls [in Africa]" – Shell volunteer at Bicycles for Humanity
"Helping the community in an tangible way [was what I enjoyed most about skills-based volunteering]" – Bankwest volunteer at Ashfield Primary School.
"In addition to the social impact and community benefits, I enjoy practising and enhancing my skills in another setting. But the most important personal aspect is a broadening of my perspective when I engage with not for profit organisations" – BHP volunteer at Connecting Community for Kids
Organisation feedback
"[The team] assisted Armadale Gosnells Landcare Group in achieving our restoration goals for 2019 and fulfilling our grant milestones, especially an additional 120 man hours and 4,000 plants in the ground [in one day]" – Ross Wylie, Armadale Gosnells Landcare Group
"It was an absolute pleasure to work with Mary and the team at Woodside. Mary and the team were incredibly dedicated and put in a phenomenal amount of time and effort to make Charlie's wish come to reality." – Denise Cleary, Make-A-Wish Foundation
"The volunteers were extremely supportive, kind, patient and forever generous with their time and guidance. We couldn't have done it without them" – Jessica Hennah, Ashfield Primary School