Wishing you a safe and happy festive season
15/12/2020
As 2020 comes to a close, we would like to again acknowledge the resilience and strength shown by Western Australian volunteers, leaders and organisations throughout the course of this year.

In times of challenge and uncertainty, we can sometimes be overwhelmed and anxious about the future. Yet consistently and compassionately, our community stands up to lend a hand or a shoulder to support those most vulnerable. It makes us extremely proud and moved to see so many examples of how the 'helping each other' philosophy is realised each and every day.

We look forward to working with you in 2021 in re-enabling volunteering and building a strong and thriving WA community. Thank you for your continued support throughout the past year.

Best wishes for the new year and we will see you in 2021!
Christmas closures: Please note the Volunteering WA office will be closed from Tuesday 22 December, reopening on Monday 4 January.
Happy Volunteering,
From the Volunteering WA board, staff and volunteers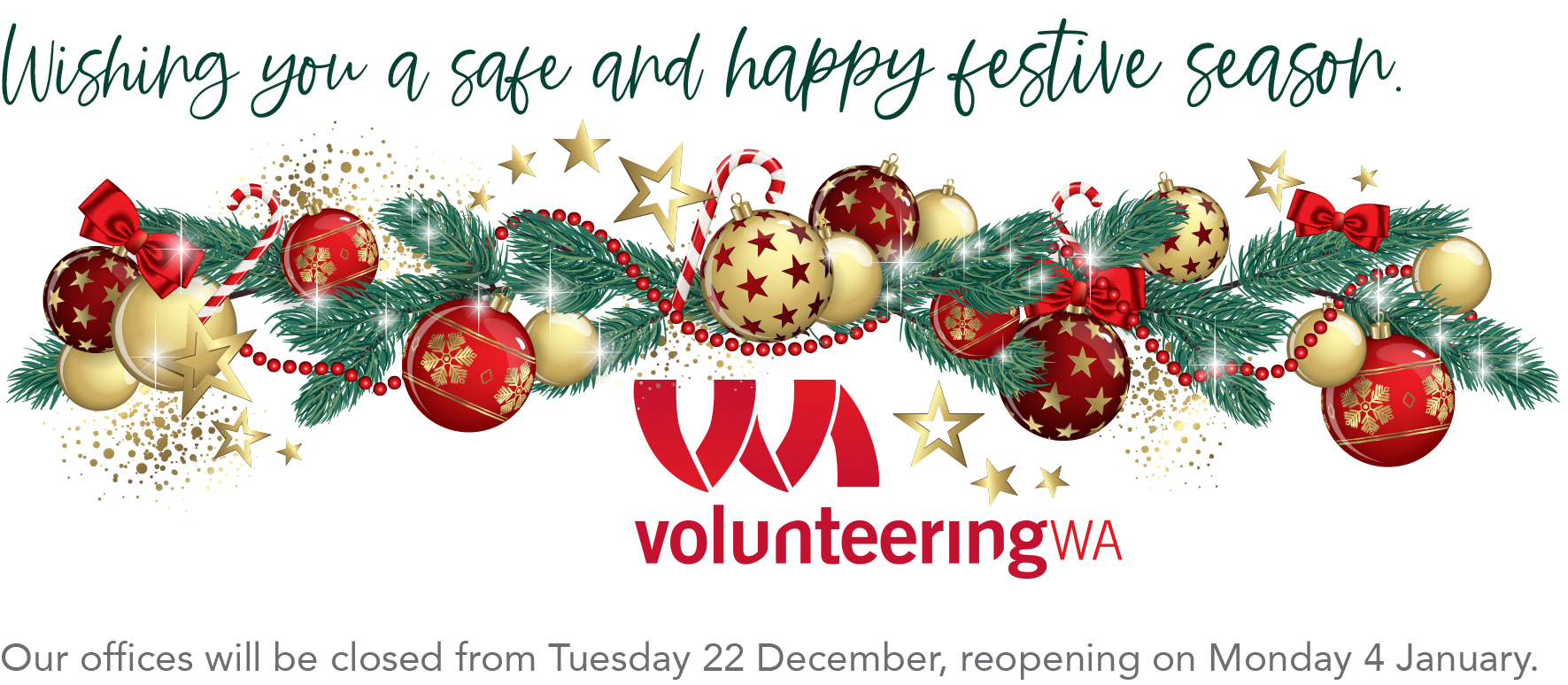 ---