Reframing Volunteering in WA
26/11/2021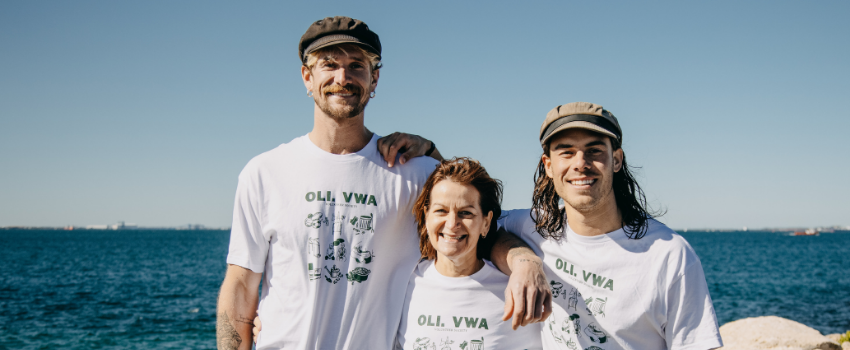 Consistent with national trends there has been a loss of over 150,000 volunteers – a 22 percent reduction over the past six years across Australia. If those trends continue there will be 40 percent fewer volunteers by 2030.
It's time we re-define what it means to be a volunteer in Western Australia.
From December 2021 to February 2022, Volunteering WA will embark on an advertising campaign to engage younger Western Australians and boost volunteer numbers. It's crucial we do this to ensure organisations that rely on volunteers are able to not only survive, but to flourish.
This campaign is funded through a grant from Lotterywest, and will help lead volunteering in Western Australia in a new direction and will encourage volunteer involving organisations to re-imagine their volunteer experiences to appeal to a wider range of people. This will be first step in a journey to challenge organisations to adapt to the changes in the volunteering landscape.
How you can help reframe volunteering in Western Australia
Look at your current volunteer positions - how can you reframe these positions to make them more engaging?

Prospective volunteers want to help; they just need to know how, when and what they will be helping you to achieve.

Consider what motivations a person might have to apply for your volunteer positions, are you offering them a chance to try new things or learn new skills? Is it a way they can use their expertise and knowledge to give back to their local community and a cause they care about? Or do you have a social volunteering activity they can participate in with friends, and help them meet new people.
Let us know if you have a social volunteering experience happening throughout December to February, and we might be able to share it on the campaign website. Please

email our Marketing & Communications Manager.
Through this campaign we've broadly categorised volunteering experiences into three motivations
Upskill volunteering - volunteer experiences that allow people to try new things, learn new skills and help develop either their personal or professional skill sets, all whilst giving back to their community.
Expert volunteering - where a person already has a skill set which they want to use to help an organisation or cause they care about.
Social volunteering - experiences that empower social connection. People seeking volunteering opportunities that will help them meet new people, or provide them an activity they can do with their friends.
Where you will see this campaign (Dec - Feb)
We have stepped outside our comfort zone with this advertising campaign and will be using language, images and tools that break away from the traditional style of our messaging as a peak body.
This advertising campaign is pitched as the VWA Volunteer Society, a social movement that empowers social connection through volunteering and helps redefine what it means to give back in Western Australia. If you see our VWA Volunteer Society content online, please engage with it!
Advertising website

www.vwavolunteersociety.org (launching soon)
Google Ads
TikTok!
Spotify advertising
Facebook, Instagram
YouTube and YouTube advertising
VWA Volunteer Society

tshirts: we've worked with an amazing local Perth artist, who designed a unique

VWA Volunteer Society

tshirt that showcase different types of volunteering experiences. These graphics will be used throughout the website and advertising collateral.
A lasting effect
Through and post-campaign, we want the conversation around reframing volunteering to continue. As a peak body we are leading the change and this campaign will give us, and volunteer involving organisations, the push to think about how you can reframe your volunteer programs and experiences.
Made possible
Thank you to Lotterywest who has supported Volunteering WA through their grant program. This campaign to reinvent, redefine and reframe volunteering is made possible thanks to their funding.
A bit about Lotterywest: Did you know that Lotterywest is the only lottery in Australia which is State Government owned and operated with a majority of money spent on tickets going back to the people of WA through prizes and grants? In the 2021/21 financial year this amounted to a record $313.4 million for the WA community in grants. Keep playing Lotterywest games and supporting the local retailer where you buy your tickets, as you're supporting us all in building a better WA together!




---