Reflect Reconciliation Action Plan
13/10/2022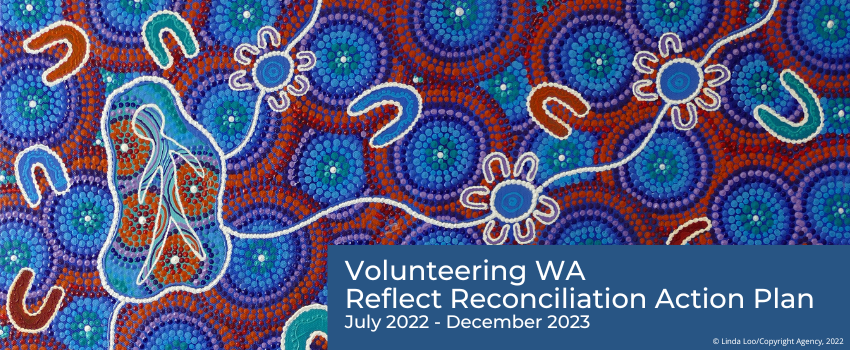 On behalf of the Board, staff and volunteers of Volunteering WA, we are proud to launch our inaugural Reflect Reconciliation Action Plan (RAP), endorsed by Reconciliation Australia.
At its heart, it represents our commitment to strengthen relationships with the traditional owners and custodians of the land on which we work, rest and play.
Volunteering is the concept of giving time freely to help others. We have much to learn from First Nations peoples across Western Australia about traditional ways of giving and sharing within families and communities and caring for country. Recognising the significant contribution of Aboriginal and Torres Strait Islander peoples in both formal and informal volunteering both historically and today, is an important part of this journey.
Our Reflect RAP is a framework that we will follow on our reconciliation journey and reflect upon what reconciliation means. It is an opportunity to learn, have conversations, and preserve the stories, cultures, and connections to Country that make our country diverse and united.
We recognise as we embark on this next step that we have much to learn. We look to receive guidance from others who are experts in the field such as Reconciliation Australia and Reconciliation WA and thank them for their support.
The Volunteering WA team will work together to implement our commitments outlined in our 2022-23
Reflect Reconciliation Act Plan (PDF)
---