National Volunteer Week has arrived
11/05/2023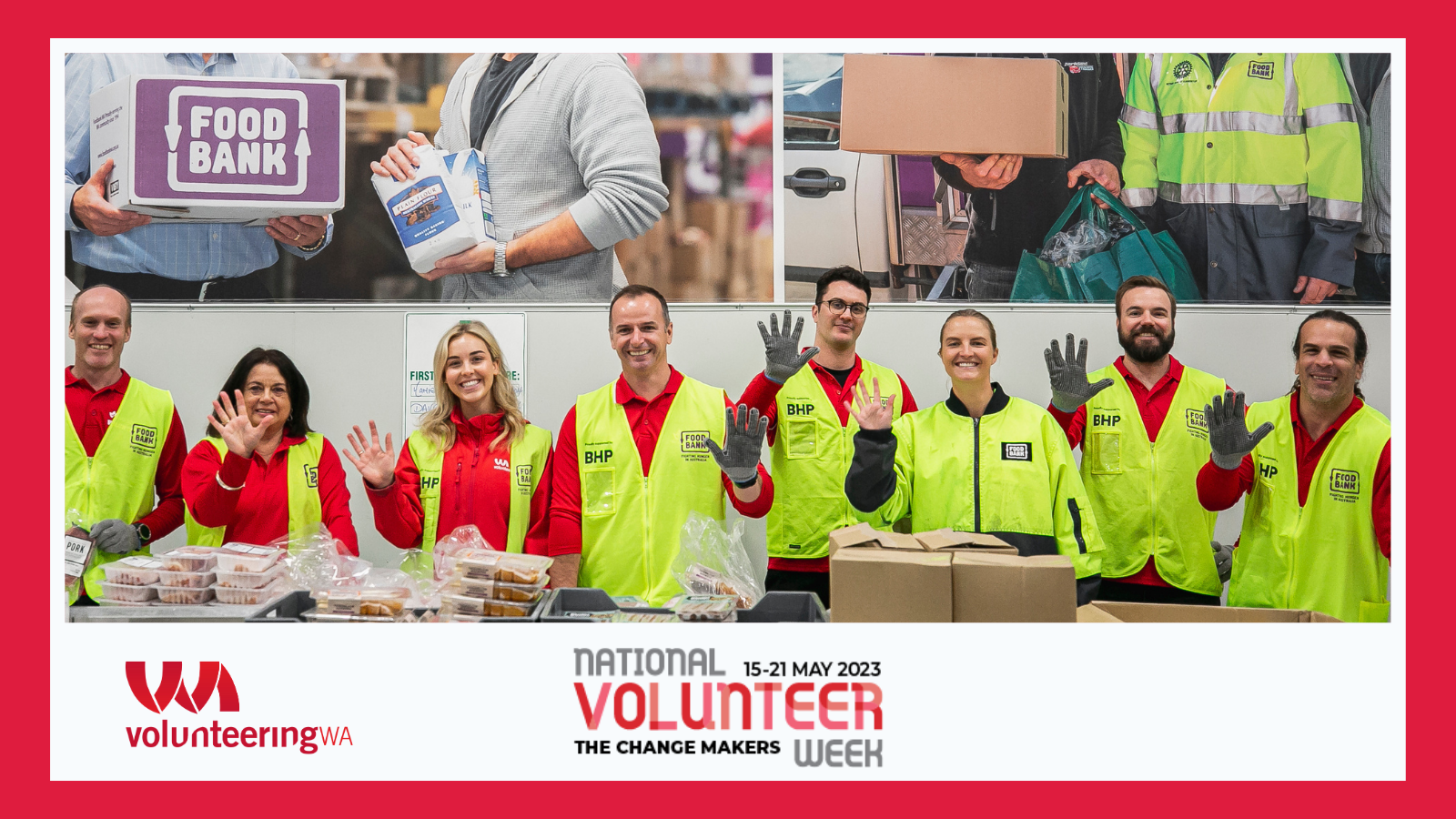 We Are The Change Makers
National Volunteer Week (NVW) is celebrated Monday 15 - Sunday 21 May 2023. Each May, we say 'thank you' to more than 520,000 Western Australian volunteers who contribute their time to help the community.
Join Volunteering WA as we celebrate National Volunteer Week #NVW2023, a celebration of our power to drive change and ensure volunteering is inclusive of all members of the Australian community.
What type of Change Maker are you??
Inspired by the National Volunteer Week theme, The Change Makers, Volunteering Australia has developed six Change Maker types. You may be a Caregiver, Guardian, Energiser, Defender, Inquirer, Communicator, a combination of these, or a different sort of Change Maker altogether!
We invite everyone to become a Change Maker by helping to increase awareness of the vital role volunteers play in our lives this National Volunteer Week.
Help inspire new volunteers to join the journey to a future where volunteering is at the heart of Australian communities. Access the We are the Change Makers resources and share on your social channels how you make change through volunteering.
Let's celebrate 'We are the Change Makers' this National Volunteer Week.
In the lead up to, and during National Volunteer Week, upload your Change Maker type using the hashtags #NVW2023 and #TheChangeMakers and @VolunteeringWA
There are so many resources for you!

All National Volunteer Week messaging, activity ideas, logos, social media graphics, posters and certificates are on the National Volunteer Week Hub.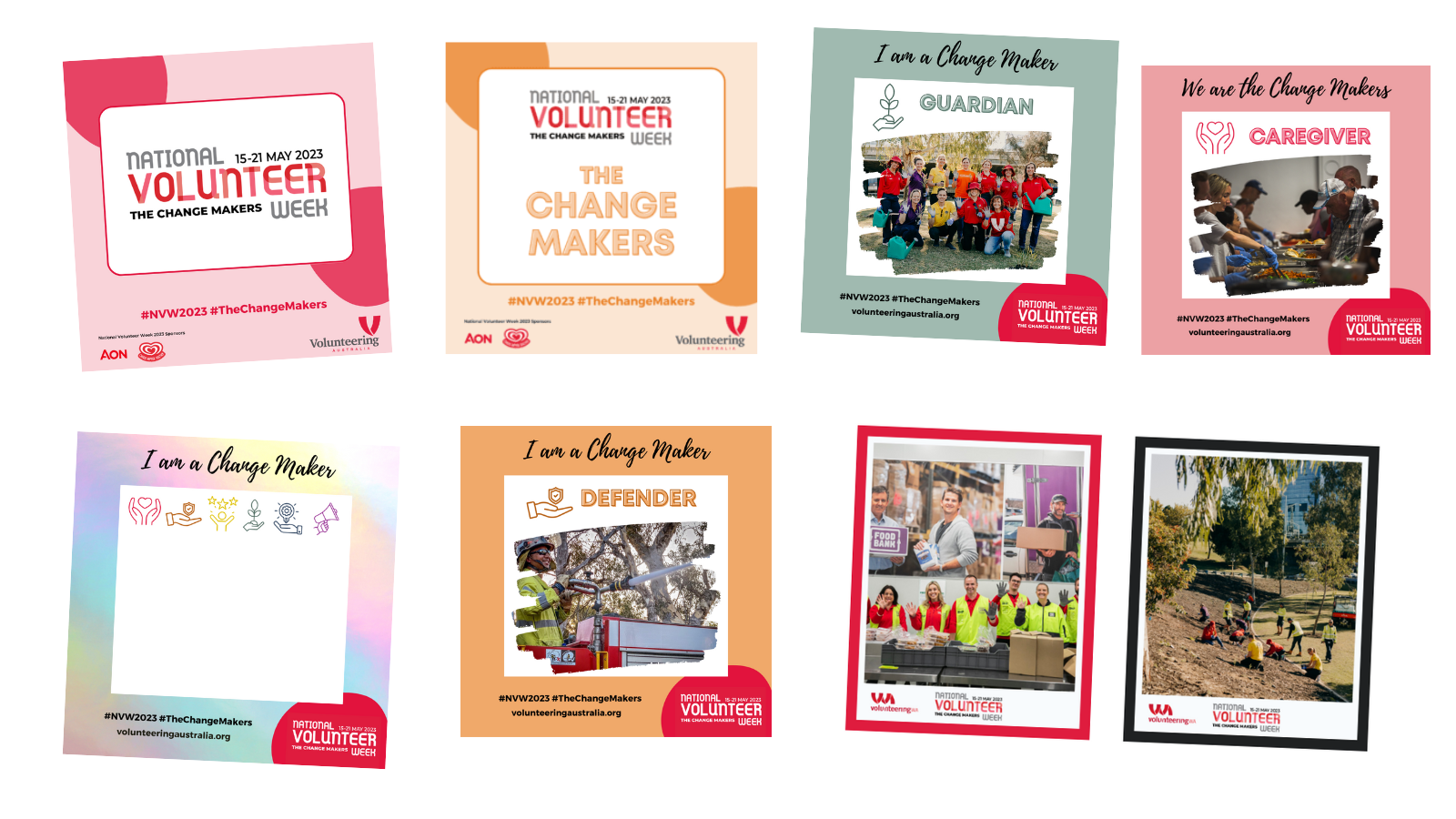 NVW Grants
Congratulations to our 2023 National Volunteer Week grant recipients. Thanks to Lotterywest, 175 volunteer involving organisations will share in $215,000 worth of grants to support their NVW volunteer celebration activities.
Successful recipients have been contacted and agreements finalised. View the 2023 Recipients.
WA Volunteer of the Year Awards
Volunteering WA is honoured to host the 2023 WA Volunteer of the Year Awards program, and to showcase and celebrate inspiring volunteering stories from across Western Australia at a special gala dinner on 18 May.
It is our absolute pleasure to recognise the outstanding efforts of all nominees, and especially the 2023 recipients. We thank all our award partners for their ongoing support in making this program possible, our independent judges who participated in the rigorous assessment of each nomination, and the community members who nominated the volunteers, leaders and organisations that have inspired them. We wish everyone a fantastic evening celebrating the people who put volunteering at the heart of the community.
---
Share your National Volunteer Week celebrations with Volunteering WA
@VolunteeringWA #NVW2023
Facebook | Instagram | Linkedin | Tiktok | YouTube | Website | Subscribe to Volunteering WA's monthly newsletter

---