National Student Volunteer Week 9 - 15 August
03/08/2021
2021: Monday 9 - Sunday 15 August
Download resources, including certificate templates, posters, and social media tiles

here.
Check out just some of the events and activities being hosted across the country.
National Student Volunteer Week (#NSVW2021) exemplifies the outstanding contribution student volunteers make across Australian communities.
A week of events, activities and campaigns that promote student volunteering – led by education providers, volunteer organisations and students across Australia.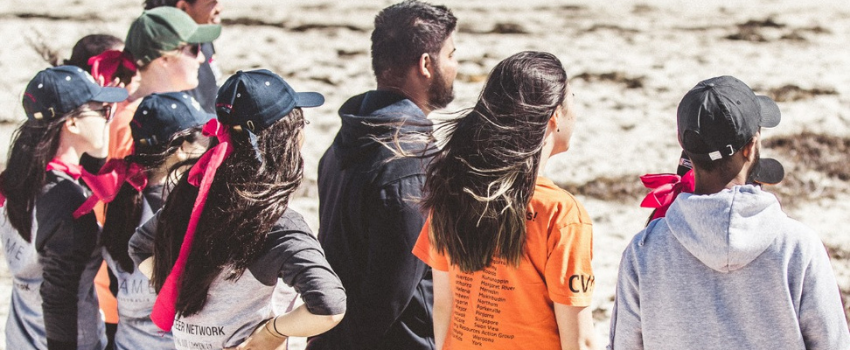 With the decrease in volunteering participation throughout 2020, and an increase in the needs of vulnerable community members due to COVID-19, now it is more important than ever for students and young people to come together and acknowledge the important role they play in the sector and the community at large.
National Student Volunteer Week gives students the opportunity to lead others in connecting to their community by offering support and kindness. Students are provided with the chance to explore the personal and professional benefits of volunteering, which include valuable work experience, enhanced feelings of self-worth, refinement of values, increased understanding of people, local and global issues, and reduced social isolation. NSVW also recognises the significant skills, ideas, enthusiasm, creativity, and time that young people contribute through volunteering.
A suite of resources has been developed and is available for all participants to assist with planning and executing volunteering activities as well as volunteer promoting events and campaigns.
National Student Volunteer Week is an initiative of Volunteering Australia and the State and Territory peak bodies. This annual event is coordinated by Volunteering Queensland.
National Student Volunteer Week 2021 (#NSVW21) acknowledges and celebrates student volunteers, and promotes volunteering to students and young people across Australia.
LINKS
Website: https://nationalstudentvolunteerweek.org.au/
Facebook: https://www.facebook.com/nsvw2020
Instagram: https://www.instagram.com/nsvw21/
---