Charlie's Robot with Make-A-Wish
23/08/2020
A Skills-based Volunteering Project Like No Other!
In a Volunteering WA skills-based volunteering project like no other for the Make-A-Wish Foundation, Charlie's Wish was granted by a team of volunteers from Woodside, Rio Tinto, DSM Consulting and students from UWA.
Led by Woodside Data Scientist, Mary Hewitt, the team worked tirelessly over two years from the Woodside Karda Robotics Lab to create a robot designed by Charlie himself to protect his room from his little sister.
At the age of 8, Charlie was diagnosed with the degenerative condition Duchenne Muscular Dystrophy. Charlie's mum Kristy said he was quite overwhelmed when he received his robot, "His wish day is something he is going to remember for the rest of his life."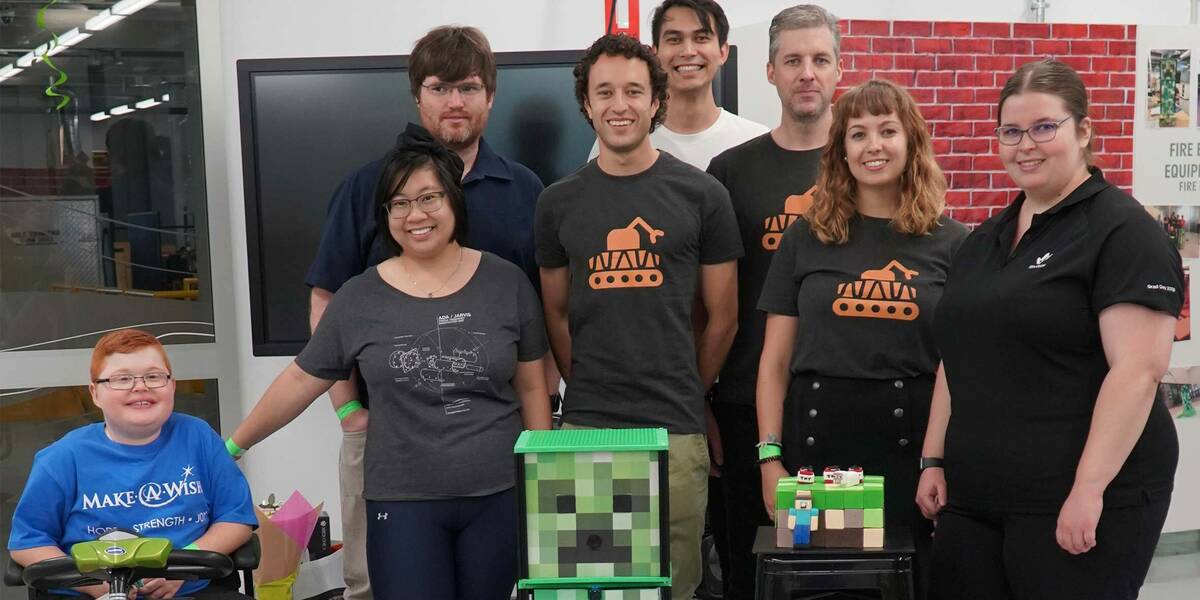 Denise Clery, Wish Engagement Manager at Make-A-Wish, said Make-A-Wish could not have delivered a wish of this magnitude without the experience and skills of the volunteers involved.
"It was an absolute pleasure to work with Mary and the team at Woodside. The team were incredibly professional to work with and went above and beyond to bring Charlie's wish to life," Ms Clery said.
After volunteering 250 hours of her time to this project, Mary Hewitt explained how it had not only given her a greater sense of well-being and job satisfaction but had helped her develop her skills such as problem solving, leadership and planning.
"It's a great way to apply the same skills you apply in your day to day to something that has a huge amount of impact… the look on his face when he got given his robot made it all worthwhile," Ms Hewitt said.
Read more about Charlie's journey here.
---