2019 WA Volunteer of the Year Awards, Recipients Announced!
23/05/2019
Volunteering WA is proud to announce and congratulate the eight incredible and worthy recipients of the 2019 WA Volunteer of the Year Awards, announced last night at the Crown Perth by His Excellency the Hon Kim Beazley AC, Governor of Western Australia.


The WA Volunteer of the Year, Sponsored by Bankwest
Trevor Fisher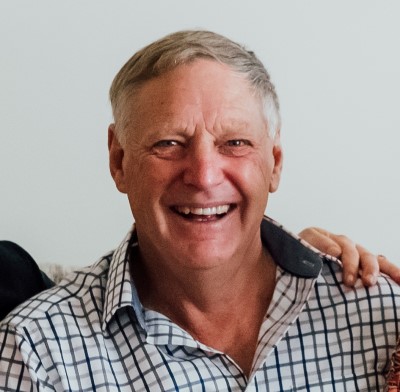 Trevor has volunteered for an incredible 50 years with various organisations in rural Western Australia. He is currently the coordinator of the Busselton Men's Shed and has been a member since its conception in 2010 when it was a small shed with a dozen members to the current impressive facility it has become with over 100 members. He is the backbone of the Busselton men's shed, a place where men from similar and varied backgrounds meet regularly and work on projects to help the community.
Under the direction of Trevor, the Mens Shed has assisted the Busselton Community with various projects including the restoration of the old Busselton jetty train and passenger carriage and also the adjoining children's play area.

The WA Youth Volunteer of the Year, sponsored by YMCA WA
Marcus Wong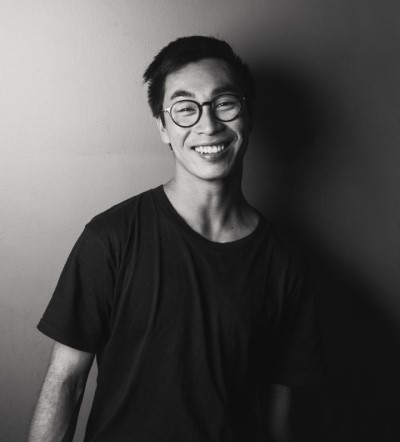 Marcus is an inspiring 20 year old with an absolute heart to serve others volunteering with various organisations including Mt Pleasant Baptist Church, Curtin University, Willetton SHS and Rafiki Africa Ministries.
At age 10 Marcus started raising funds through participation in World Vision's 40 Hour Famine. His volunteering as a filmmaker then began at the age of 13, to produce Riverview TV, which airs domestically and internationally. In late 2017, Marcus spent three months volunteering at Rafiki Africa Ministries, in Uganda. His heart and passion is to use his skills of graphic design, film making and photography as tools of mass communication to tell stories from around the world to help the fight against social injustice.

The WA Lifetime Contribution to Volunteering Award, sponsored by Silverchain
Wendy Williams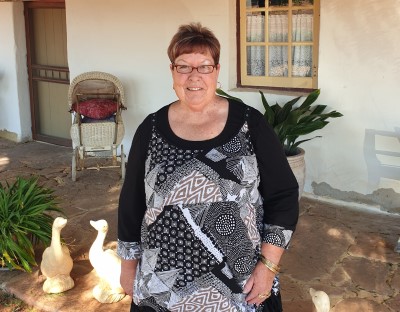 Wendy Williams has been volunteering in the Shire of Goomalling for over three decades. Her volunteering began in the early eighties as a participant in the inaugural Community Builders Programme, a committee member of the Primary School P&C, a founding member of the Goomalling and Districts Development Group and Board Member and Chair of the Goomalling & Districts Hospital.
Wendy also worked with the Dowerin Goomalling Nursing Home Fundraising Committee which realised the community contribution of $200,000 towards the refurbishment of the Hospital and establishment of a dedicated Nursing home and Multi- Purpose Service facility.
Wendy has been tireless in working for the sustainability of the Community of Goomalling.

The WA Volunteer for Multicultural Communities Award, Sponsored by the Office of Multicultural Interests
Peter Le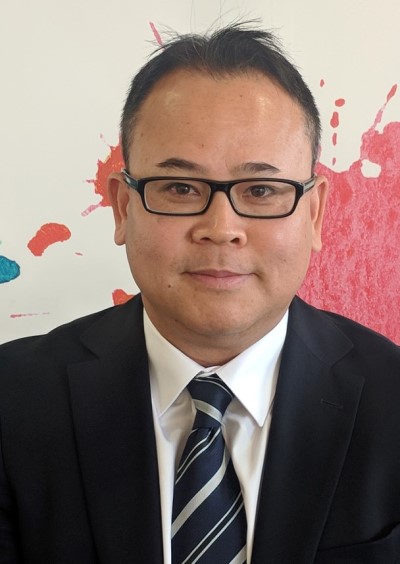 Peter was the inaugural President of the WA Branch of the Asian Australian Lawyers Association and held the position from 2016-2018. He is now a mentor at the association which promotes cultural diversity in the legal profession.
Peter also helped form the Asian Business Alliance, a peak body that represents Asian business councils, and has been President since 2018.
Petr has been volunteered with the Westnam United Soccer Club for 28 years and has been a past president and secretary of the Club.
Peter has also been Vice President of the WA Vietnam Business Council for the last three years helping to promote and support the development of bilateral trade and investment between Australia and Vietnam.



The WA Excellence in Volunteer Management Award, sponsored by the Department of Local Government and Communities
Jennie Loveridge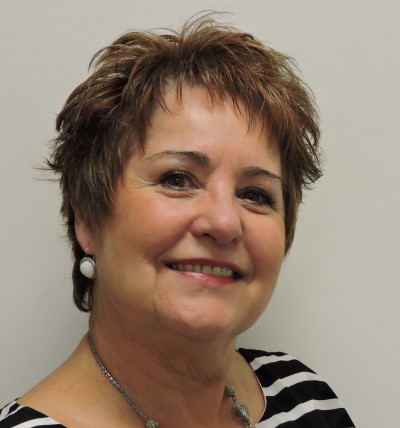 For the last 8 years Jenny has been the Volunteer Development Manager at Cancer Council WA and has developed and currently oversees a volunteer engagement and service delivery model that engages with an average of 1700 volunteers each year, across 25 diverse volunteer programs, administered by 18 Volunteer Coordinators/Program Managers across Western Australia.
Jennie also works tirelessly in sector development through the Volunteering WA Volunteer Leadership Network, her work on the VA National Standards Project Reference Group in 2014 and in her delivery of volunteering presentations at various conferences. Her work is described as transformative and inspirational.

The WA Corporate Volunteer of the Year Award, sponsored by NeonLogic
Bankwest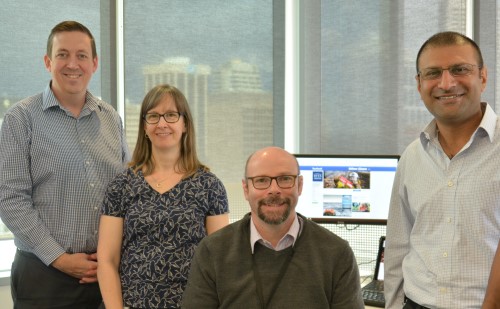 The Virtual Operations Support Team (VOST) has been created through a partnership between Bankwest and Department of Fire and Emergency Services to build social media monitoring surge capacity during incidents that threaten Western Australian lives or property.
Working from Bankwest Tower in Perth, the VOST currently consists of 10 Bankwest staff members who are registered DFES volunteers. These skilled volunteers have been trained in social media monitoring and reporting techniques and have been operational across the last two bushfire seasons when the VOST was activated on several occasions.
The VOST supports the DFES Digital Communications Team and, as a result, the wider community by providing much need support when DFES communications resources are at capacity.
This unique corporate volunteering partnership is becoming pivotal to the communications strategies put in place to support the community during emergencies.

The WA Community Volunteer Organisation of the Year Award, sponsored by Lotterywest
Fair Game Australia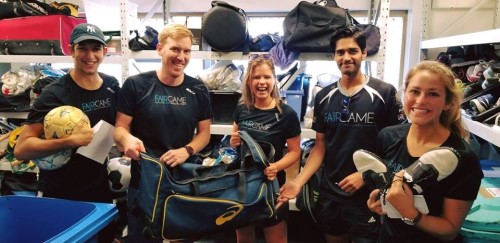 Fair Game is a health promotion and community development charity founded in 2010. With less than 2.5 full time employees, they rely on a team of over 200 volunteers to deliver their programs to some of the most remote and underserviced communities in WA.
In 2018 volunteers donated 4600 volunteer hours delivering a unique health and fitness program to 3000 participants and collecting, cleaning and distributing 6000 pieces of recycled sports equipment.
Fair Game's ability to attract and retain dedicated, passionate volunteers is a major organisational asset and is integral to the organisation's long-term sustainability and progress in our mission to create an equitable, healthier and sustainable Australia.

People's Choice 'Spirit of Volunteering Award', presented by Community News
Peter Manwaring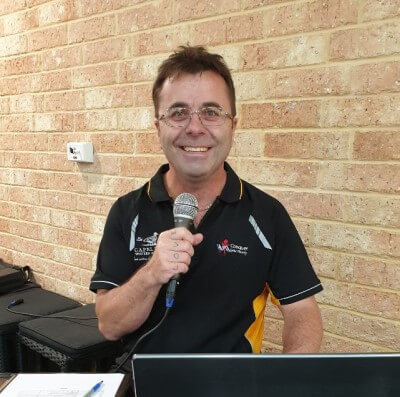 Peter Manwaring has no direct connection to Cystic Fibrosis however has spent years going above and beyond in his efforts to support fundraising activities and the people that suffer with the disease.
He coordinates a group of dedicated volunteers aged between 16 to 83 that host Bingo for Conquer Cystic Fibrosis events three times a week with all proceeds going to research. The bingo sessions last three hours and attract hundreds of participants. Not only do the events provide an affordable social activity for people of all ages but the event has raised $1 million dollars which has made Peter the biggest supporter of the charity since 2011.
While families affected by Cystic Fibrosis are busy with treatments, appointments and hospital admissions, Peter and his volunteers are raising money to grant the gift of hope to the entire Cystic Fibrosis community in WA.


The Awards Gala Presentation Dinner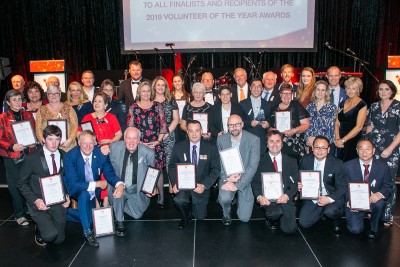 The recipients of each award were announced by His Excellency the Hon Kim Beazley AC, Governor of Western Australia at the prestigious 2019 WA Volunteer of the Year Awards Gala Presentation Dinner attended by over 350 guests. All those in attendance were entertained by the Diamond Road Band, O Entertainment and enjoyed an exquisite three course meal. "It was a privilege and honour for Volunteering WA to host this beautiful event, during National Volunteer Week, which acknowledged and recognised the amazing contributions volunteers make in our communities," CEO Volunteering WA Tina Williams said. "There are over 600,000 volunteers in WA who make 'a world of difference' to us all, and we gratefully acknowledge the positive impact."

The night would not have been possible without award sponsors Bankwest, Department of Communities, Lotterywest, Community News, YMCA WA, Silver Chain, Office of Multicultural Interests and NeonLogic.

Nominations for the 2020 WA Volunteer of the Year Awards will open in January.
---