New Research
The Value of Volunteering Support Services report provides a socio-economic analysis and evaluation of the value of Commonwealth funded Volunteering Support Services.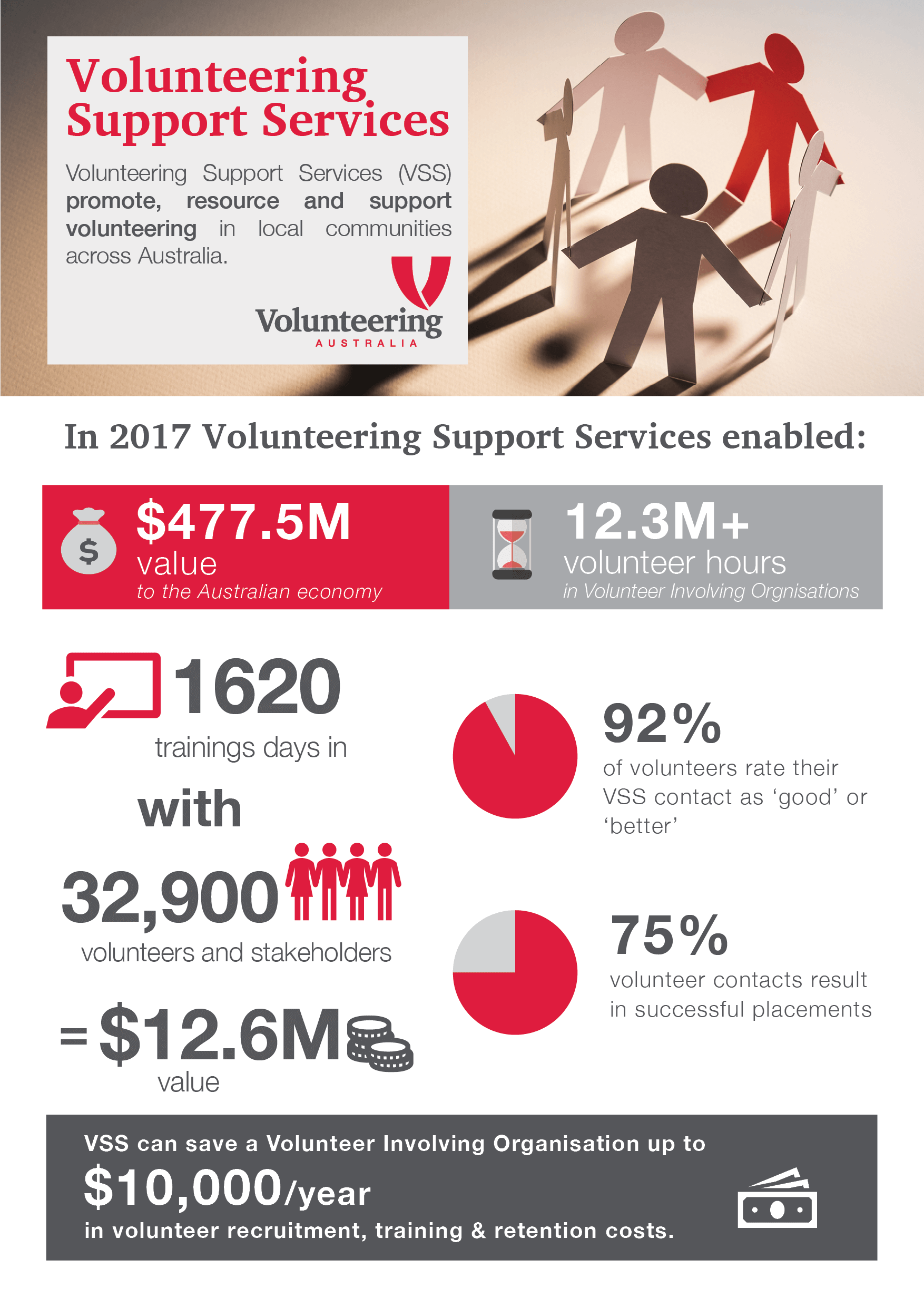 To view the Value of Volunteering Services report click here
Place-based services, such as Volunteering Support Services, provide the critical infrastructure required for safe, effective and sustainable volunteering. They are responsible for the promotion, resourcing and support of volunteering in local communities, and assist thousands of organisations across the country to recruit, retain and manage their volunteers. Volunteering Support Services promote, resource and support volunteering in local communities across Australia. They provide infrastructure in communities to lead, enable and build capacity to recruit, develop and retain volunteers in a wide variety of organisations and services, for example, from the human services and community sector, to environmental, animal welfare and sporting groups.
---